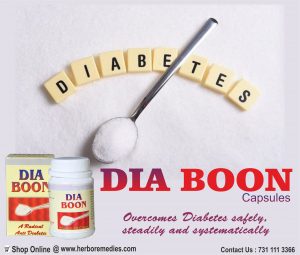 Highly effective herbal formulation. Contains age-old acknowledged rich ayurvedic composition.  
Regulates suger level naturally.
Activates endogenous insulin secretion.
Protects from Neuropathy, Nephropathy, Retinopathy complications.
Repairs/Regenerates beta cells systematically.
Fights off oxidative stress.
Regulates lipid metabolism.
Checks glycogen depletion.
Dosage : 1 to 2 capsules twice a day or as directed by the physician
Presentation : Bottle of 30 capsules
Safety : No side effects reported during trials on patients.